Events Search and Views Navigation
December 2018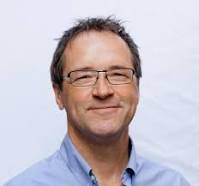 In the second section of this study we will look at the threefold topic of 'Faith' (James and Hebrews), 'Hope' (1 & 2 Peter) and 'Love' (I, 2 & 3 John).
Find out more »
February 2019
In this Introduction to the Prophets we will look at the definition of prophecy and explore the role, purpose and place of the Major Prophets (Isaiah, Jeremiah, Ezekiel) and the Minor Prophets (Hosea, Micah, Amos, Obadiah, Jonah, Nahum, Habakkuk, Zephaniah, Joel, Zechariah, Haggai and Malachi) in both pre- and post-exilic Israel.
Find out more »
April 2019
In this concluding section on the prophets we shall focus in on the book of Isaiah, unpacking First Isaiah (chapters 1–39), Second Isaiah (chapters 40–55) and Third Isaiah (chapters 56–66). We shall finish with a look at contemporary prophets today.
Find out more »
+ Export Events