Upcoming Events
Events Search and Views Navigation
February 2019
In this Introduction to the Prophets we will look at the definition of prophecy and explore the role, purpose and place of the Major Prophets (Isaiah, Jeremiah, Ezekiel) and the Minor Prophets (Hosea, Micah, Amos, Obadiah, Jonah, Nahum, Habakkuk, Zephaniah, Joel, Zechariah, Haggai and Malachi) in both pre- and post-exilic Israel.
Find out more »
March 2019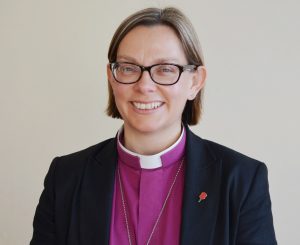 The Bible is the foundation of our faith, and we probably have our favourite bits, but what about the parts we don't understand, or don't agree with?  If it's all the Word of God how do we navigate its terrain?  In this lecture, Bishop Helen-Ann shares some of her own reflections on a number of years pondering these questions.  Based on research conducted while on sabbatical leave in New Zealand in 2010 which resulted in the publication of 'Making Sense…
Find out more »
April 2019
In this concluding section on the prophets we shall focus in on the book of Isaiah, unpacking First Isaiah (chapters 1–39), Second Isaiah (chapters 40–55) and Third Isaiah (chapters 56–66). We shall finish with a look at contemporary prophets today.
Find out more »
+ Export Events